Starlink RV Mounting & Storage Options
Ready to start using Starlink in your RV? You'll need a way to keep your satellite dish safe while traveling and camping. In our FB group, we've seen a ton of methods for mounting your dish on your RV and storing it safely in a carry case or box while traveling. In this guide, we'll cover how to store your dish while traveling, and how to mount Starlink while camping.
Starlink Storage Cases: Hard Sided, Boxes, and Soft Bags
Storage for Dishy when not in use or traveling isn't really that difficult, but you do want to make sure your expensive equipment is protected from bouncing around and getting damaged (we all know how much our stuff gets jostled around in our rigs while driving, especially on dirt roads!). That's where a storage case comes in handy! A storage case for your Starlink Dish will keep your dishy safe during travel. Router storage solutions will also help keep your router safe, if you don't have a permanent place for it in your RV.
Don't forget that the plastic insert in the shipping box can help you organize the Starlink Dish and router components in these aftermarket options!
Easiest Choice: Use the Starlink Box for Storage
The simplest and most straightforward way to give it some protection is to use the box it is shipped to you in. The newer rectangle dish comes in a manageable sized box and isn't too bad to find a home for. Unfortunately, it isn't very durable. For this reason, among others, you should consider options below.
Here are some options for more permanent solutions to store the newer, rectangle Dishy when not in use:
Top Pick: Pelican Storage Cases
Pelican cases are renowned to be top of the line protective carry cases for firearms, cameras, electronics equipment and more.
Pelican 1650 (Rectangle Dishy size, with a little room to spare)
This is almost as cheap as the 1610 currently, so if you can afford the storage space for it, this will give you a little extra room to work with if you want to put anything else in there with it
Pelican 1610 (Rectangle Dishy size)
The Pelican 1610 case has been posted about on our Starlink RV Facebook Group as a great option for keeping the newer rectangle Dishy safe when not in use. Here is the link to the post with a great picture in the comments of a user adapting it for Dishy.
If you want the ultimate protection for your expensive Dish, check this one out!
Pelican 1630 (Rectangle Dishy size)
This model is a little bigger than the 1610 and can fit the whole box if you don't want to mess with customizing the foam a whole bunch. Just make a rectangle the size of the box and voila!
Check out this post with a picture of this in use.
Pelican Air 1637 (TSA Approved, Rectangle Dishy size)
If you want to travel by air, check out this lockable and TSA approved model.
Pelican 1690 (Round Dishy size)
Need a larger one for your Gen1/2 Round Dishy? This one fits the bill size-wise.
Starlink Official Travel Case
Finally! Starlink recently dropped their custom sized travel and storage case for Rectangle Dishy. They don't have much on their shop showing how it fits, but a few members have posted about it in my Facebook group. It has backpack straps so you can take it in the backcountry, or up your RV ladder with ease. Available here in the Starlink Shop (for account holders only).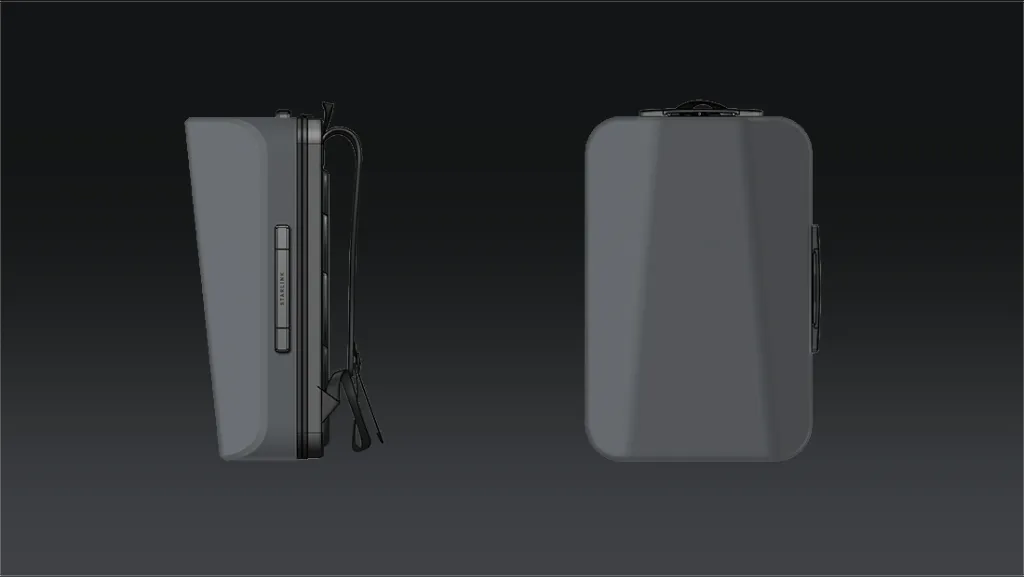 Carry Bags for Starlink Storage
King Satellite Antenna Carry Bag (Rectangle Dishy size)
This "King" brand antenna bag can fit the rectangle Dish really nicely and make it easy to carry up your ladder if you are putting it up and taking it off the roof regularly!
Duffle Backpack (Rectangle Dishy size)
This Mier 60L water-resistant duffle bag with backpack straps is another great solution for carrying Dishy around and up and down the ladder.
Outland Firebowl Storage Bag (Round Dishy size)
The previous generation dishes (the round ones) come in a giant box when they were shipped to you and can be cumbersome. There has been some success with Outland Firebowl storage bags that offer minimal protection for the round dishes.
Other Options for Cases
Budget Friendly: 14 Gallon "HDX" Tough Tote – Hard Sided Starlink Case
This storage box probably looks familiar and is easy on the wallet. It is especially nice if you already have others like this that you can stack on so they don't move around as much.
Hard Sided "Husky" Waterproof Storage Container
Ok, so the Pelican Case is REALLY nice, but you don't want to drop that kind of coin on one. We understand, and know everything is a compromise. This Husky 12-Gallon Professional Waterproof Storage Container might just be for you. It has a nice hinged lid and will keep the dust and water out if it's exposed to any elements when packing/unpacking, traveling, etc. It's pretty easy on the eyes too! This is sized just right for the rectangle Dishy and some foam and/or the plastic molded shipping insert Dishy comes with.
Don't Forget to "Stow" Your Starlink for Travel
DIYRVLIVING PRO TIP: Before unplugging to pack up, make sure you STOW your Dishy so that the leg partially folds itself out of the way by tilting the dish down to Stow Mode.
I forget to do this about 50% of the time! (UPDATE: 70%!)
This can be done in the app while there is still power to the system. You cannot manually do this without potentially damaging the mechanisms inside. This is not necessary for travel by any means, but if you are putting it in a case/bag/box, etc, you will need to do this before powering down.
Open the app, click on "Settings", scroll down to "Stow Starlink" and click on "Stow". If you aren't putting the dish in any kind of carry case and don't care if the leg is sticking up, you can simply unplug it and put it away.
Starlink RV Mounting Options
There are a number of ways to mount your Dishy while camping. We'll cover each of them in this section.
Use the Included Starlink 4-legged Dish Stand
The most popular and obvious (and free!) way is to use the stand and place it with a clear view of the sky to the North (the way the Dish will automatically point) on the ground near your rig.
The advantage of this is that you don't need any additional hardware and you don't need to climb a ladder to get to your roof to do anything. It allows you the flexibility of placing it in an optimal area for visibility, depending on where you are parked.
The drawback of this is the risk of theft and damage to equipment. Reports are rare of theft and damage, but it's a consideration. The equipment would be useless to a thief if you reported it and turned off service, but they don't necessarily know that and may just see an opportunity to make a quick buck on eBay or Craigslist.
Damage can result from a number of factors, including animals chewing on wire, lawn equipment (at home or at a campground!), being run over, being stepped on, etc. For these reasons, you may want to consider adding a mount to your arsenal. Mounts can also get you above obstructions, such as trees, vehicles, etc.
Mount Your Starlink Dish On Your RV Ladder
This is my personal Starlink setup on my Lance truck camper.
I frequently get asked what I use to set up my Dishy while camping. For a year and a half of carrying and storing my Starlink dish, I have just ground deployed it with the included stand. I FINALLY decided it's time to add a better mounting option.
Mounting the dish on a flagpole attached to my ladder helps me to keep it off the ground and on my rig, and to be able to raise it up to avoid obstructions. I used this telescoping flag pole and these ladder mounts below.
They are simple, basic and reasonably priced. I bought the Starlink Pipe Adapter and put it on the top of the flag pole, and so far it works great and is very sturdy! Just leave the gold ball off and everything else can stay. Clamp on the Pipe Adapter and click the Dishy satellite in!
Flag Pole Buddy
Getting Dishy off the ground and up high can help avoid obstruction and damage/theft versus ground deploying it. One option is to use your ladder and mount the dish to the top of a flagpole mount such as a Flag Pole Buddy, who now has their own Starlink adapter for their poles.
There are a number of users in our Facebook Group https://www.facebook.com/groups/starlinkrv that have come up with their own DIY versions of ladder mounts and pipe adapters. Do a search there and check them out!
If you want to use your own pole and adapter, you can buy just the FPB mount here.
DIY Ladder Mount Flag Pole Mount
Want a simple, yet extremely sturdy mount to design your own setup to mount to your existing RV ladder? Check this out.
Hitch Mount Flagpole Holder
We are seeing more users go this route for it's simplicity, and also the ability to DIY your own custom pole length.
Harbor Freight Flagpole
Here is another option from Harbor Freight we have seen reported being used a lot. You will need a pipe adapter to size down to the Dishy pole size. Unfortunately, this seems to be out of stock at most HF locations most of the time, which lead me to try the one I listed above from Amazon
Starlink sells a pipe adapter here. You can only access their online shop if you have an account with them.
Suction Cup Flagpole Mount
TechnoRV has antenna pole mounts that have built in clamps for up to a 2″ pipe/pole.
I would probably recommend at least 2 of these and maybe running the pole to the ground if possible for added stability. These are sold individually.
Note: Be sure to mount on as flat a surface as possible, and not on graphics. Paint is ok, according to the Q&A section of these on Amazon, answered by TechnoRV.
As always, follow product instructions carefully, and consult with manufacturer for recommendations on your use case to see if this product will work for your setup.
Speaker Stand
These have started to pop up as an option recently, and it seems like a cheap, easy way to get Dishy off the ground and in a fairly sturdy mount. It doesn't offer the height that a flagpole does, but it gets it out of the dirt at least and gives it a little obstruction clearance opportunity.
Roof Mounting Your Starlink Dish
Roof mounting is more rare so far since it requires GETTING UP ON YOUR ROOF EVERY TIME!
If this method doesn't scare you off, you can place it on your roof with the tripod mount (be very careful that it doesn't damage your roof, especially rubber EPDM roofs, at the feet of the tripod) and weigh it down so the wind doesn't take it (sandbags? ankle weights?).
Starlink Official Pivot Mount
Starlink does sell a pivot mount on their site, which is designed to install your satellite on an angled shingle roof on a home, but it can be bolted (or 3m taped?) to an appropriate RV roof surface as well. Again, be careful with rubber roof surfaces and consult with a knowledgeable expert if you have concerns. Also, it is not recommended to leave mounted while traveling.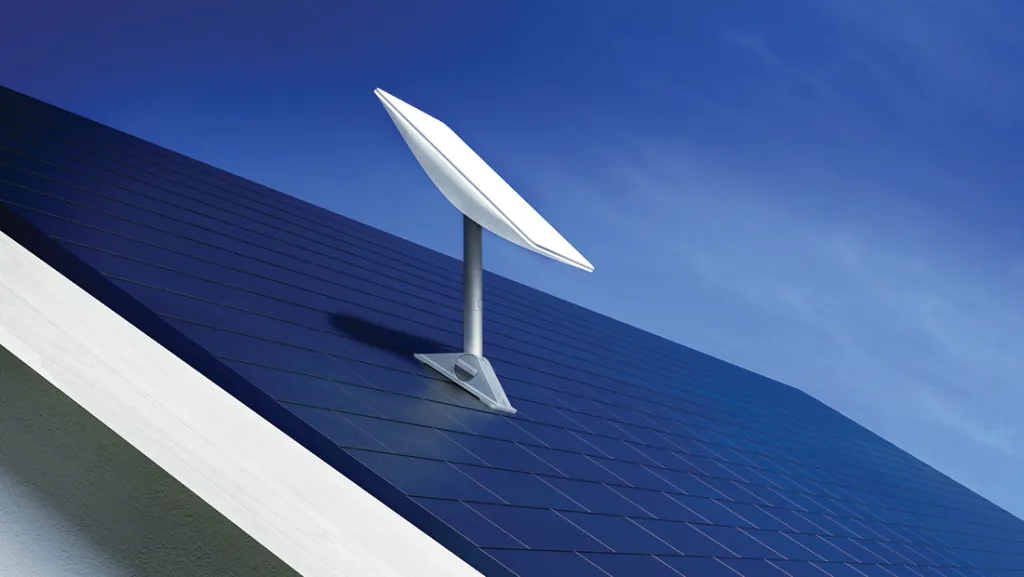 Van Magnet Mount
Try pairing these magnet mounts with the pivot mount for a strong grab with no drilling required on metal surfaces, like the roof or sides of a van! Bolt this to the Pivot Mount above, and you have got a great, simple setup.
Have you found a great way to mount or store your Dishy that we haven't covered? We would love to see your solution! Drop a comment below and we may add it to the list!